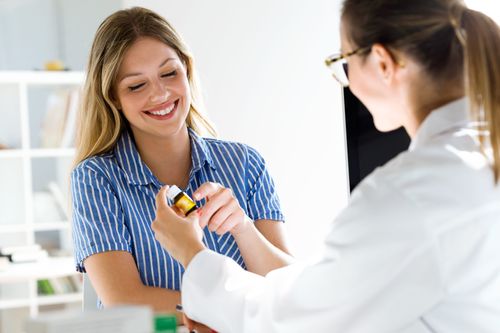 Our Mission at Choice Pharmacy
Choice Pharmacy exists to provide pharmacy services in a fast, friendly way while also ensuring 100% access to your pharmacist for education and support through changes in lifestyle and management of chronic disease. We work to help our community feel better and increase health through each interaction. We advocate for physical, psychological, and spiritual health. You will find each and every patient is treated with respect and confidentiality, and receives as much or as little assistance from our staff as they wish. Our staff will always be focused on the health and well-being of our patients and customers. Various items are available for sale at great prices and any specialty products or patient-preferred product can be ordered for the next day.
Choice Pharmacy is your #1 local, family-owned and operated pharmacy. Our bilingual staff is dedicated to providing the highest level of customer service. For caring and convenient pharmacy services, look no further than Choice Pharmacy.
Erin and Ric Martinez have been serving their local community for many years. You can always count on our friendly, helpful, and knowledgeable staff to treat you as a friend, always offering you the personalized services you deserve.
Call us today at 769-300-4906 to schedule an appointment or just simply visit us at 396 Highway 51, Suite B, Ridgeland, MS 39157.
Caring and Convenient Pharmacy Services
For fast, easy, and stress-free pharmacy services best patient-focused care around, visit the local, family-owned Choice Pharmacy. Your satisfaction is our priority!
Fast and friendly locally owned/operated family pharmacy - Join our Choice family!
Not only is customer satisfaction our priority, but our patients' health and medication therapy is also our utmost priority. We are dedicated to partnering with our patients to bring them the most efficacious and valuable medication therapy, as well as helping each and every patient find a lifestyle that fits their healthcare needs in a way that is satisfying to them, but also positive for their health.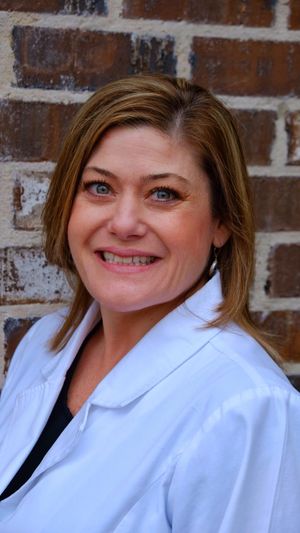 Erin Martinez
Erin is a wife, mom, friend, pharmacist, and patient advocate. She invites you to be part of her family at Choice Pharmacy. Attending the University of Arizona in beautiful Tucson, Erin earned a degree in Molecular & Cellular Biology with minors in physics, mathematics, and chemistry then completed graduate school with her Doctor of Pharmacy (PharmD). Erin was very active in community health promotion and awareness activities. Erin held multiple leadership positions and shared her passion for progressive pharmacy practice and improving public health. A glutton for punishment, Erin then pursued 2 years of residency training; first at Johns Hopkins Hospital in Baltimore, MD and then here at University of Mississippi Medical Center with a concentration in Infectious Disease.
Dr. Martinez has always advocated for patients and patient care. She attempts to inspire her patients toward better health through practical steps in lifestyle change. At Choice Pharmacy Erin works to impact her patients and community through each individual interaction. Our goal is simple; we wish to provide education, information, resources, safe and effective drug therapies, and other specialty services to enhance adherence, effectiveness, and safety for patients. We provide various services to ensure our patients can be successful such as specialty packaging, flavoring, laboratory monitoring, consistent encouragement, and responsible dispensing practices. Choice Pharmacy also strives to develop and maintain relationships with other healthcare providers in order to enhance overall patient care and well-being and improve clinical outcomes for shared patients. Dr. Martinez provides presentations on disease pathophysiology and treatment modalities including drug therapies. Erin remains dedicated to patients and organizations working to improve pharmacy practice and healthcare practices for their communities.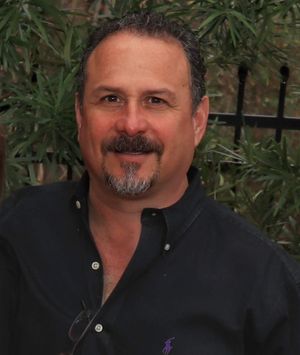 Ricardo (Ric) Martinez
Ric attended Mississippi State University and holds a Bachelor's degree in Interdisciplinary studies with concentration in General Business Management, Industrial Technology, and Office Business Technology. Mr. Martinez has over 36 years in many areas of grocery and pharmacy retail management. Ric is a self-motivated individual with a strong work ethic and exceptional organizational and leadership skills. Throughout his career, Mr. Martinez has enjoyed various executive positions with national and regional chain retailers.
Mr. Martinez has a passion for learning all aspects of running a business. His passion is molding, motivating, hiring and developing associate skills and preparing them for larger roles in management. Ric has a no-nonsense style of management that empowers his associates; thus encouraging associates to take ownership in their responsibilities.
Ric understands that people value their time highly and have choices as to where to spend their money. For this reason, Ric instills in his associates that being friendly, happy, helpful employees with a sense of urgency is what sets us apart from our competitors. Mr. Martinez is keenly aware that clean stores, variety, and freshness of products are paramount to remain competitive with big box stores and online retailers.
As an independent pharmacy, we value relationships with family and friends. The Martinez family offers you that special hometown customer service that every customer deserves!